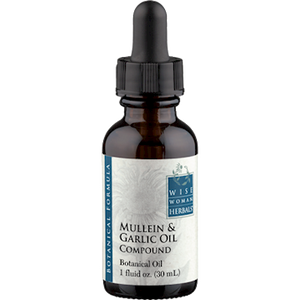 Mullein & Garlic Oil Compound (1 oz)
Mullein & Garlic Oil Compound 1 oz
Formerly known as Mullein Oil Compound-Ear Drops
Ingredients:
Fresh flowering tops of Hypericm (St. John's wort) - wildcrafted
Calendula flowers- dry - organic
Verbascum flowers (Mullein) - wildcrafted
Fresh Allium (Garlic) - organic
Larrea (Chaparral) - dry - wildcrafted
Vitamin E in a base of extract virgin, organic olive oil.
Suggested use:
Shake well and apply to external skin as needed.
Note: Do not use this product internally.